The Unasked Question: Parshat Bo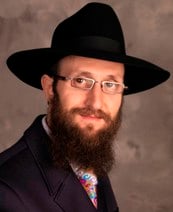 Rabbi Aaron L. Raskin is the official
Chabad emissary to downtown Brooklyn
, rabbi of Congregation B'nai Avraham in Brooklyn Heights, New York and Dean of Brooklyn Heights Jewish Academy. He is the
author of the books
, "
Thank You God for Making Me a Woman
", "
Letters of Light
", "
By Divine Design
", and "
Guardian of Israel
", and the co-author of "
The Rabbi & The CEO
".
© Copyright, all rights reserved. If you enjoyed this article, we encourage you to distribute it further, provided that you comply with Chabad.org's
copyright policy
.
More in this section
You may also be interested in...