Why We Dance on Simchat Torah: Growing Weekly: Simchat Torah
Rabbi Michoel Gourarie lectures on a wide range of topics with a special emphasis on Personal Growth and Self Development, including self esteem, communication and relationship building. He is the director of "Bina" in Sydney, Australia.
© Copyright, all rights reserved. If you enjoyed this article, we encourage you to distribute it further, provided that you comply with Chabad.org's
copyright policy
.
You may also be interested in...
Unbridled joy, aliyahs for everyone, concluding the Torah and starting it anew
Is Simchat Torah off the map?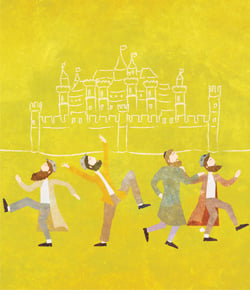 On the absurdity of Simchat Torah