ב"ה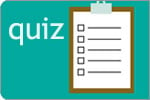 Take this quiz to see how well you know the parshah of Tazria-Metzora.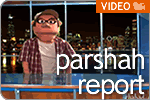 Tazria-Metzora Parshah Report
Ever heard the old saying, "Never let a monkey feed you grapes"? Well, neither did Jono. Join Jono and Gefilte Fish as they explore the fascinating topic of old-world diseases, and learn about being careful with what you say about other people along the way.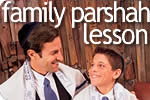 This week: We learn about a unique affliction that affects a person's body--because of things they shouldn't have said but did!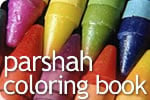 A Parshah Coloring Book, with drawings illustrating the events in each parshah, to print out and color
BOOK OF BERESHIT
BOOK OF SHEMOT
BOOK OF VAYIKRAH
BOOK OF BAMIDBAR
BOOK OF DEVARIM
DOUBLE READINGS
HOLIDAY READINGS