Jeni C. says:
Homemade Curtains
Our bedroom curtains (64x48) were shredded and falling apart. I went to a discount store, Big Lots, and purchased two Ralph Lauren Chaps shower curtains at $15/ea., plus two sheer panels, $2/ea., plus beautiful brass shower rings for $6 and made the curtains in less than an afternoon. Sizing and hemming is all that was required. Beautiful! Total price: $40.
Sheets on sale work well too, but don't have the pre cut holes for curtain rings.
Love your family, help your community.
Avi Friedman says:
Straight to the Point
BUY WHAT YOU NEED, NOT WHAT YOU CAN AFFORD.
Lauren Feinman says:
Froogle and Google
When looking to purchase an item, go to froogle.com and enter as specific information as possible—i.e. canon camera model jpx10.
Once the results appear go to the top right and sort your results by price. This method allows you find the lowest available price for that item on the web. Make sure the seller is reputable. On the bottom you are able to further sort your results by sellers 'ratings'.
After choosing where you want to purchase your item(s) go to Google and do a search for a coupon code for that seller. For example, let's say you find the lowest price advertised at B&H. In the search bar enter coupon code for B&H. At the checkout for most online retailers there will be a field to enter a coupon code.
By using these methods you are more likely to get the best prices on whatever your needs may be! Use the money you save to give to Chabad!
Much success!
Margalit Davis says:
Rediscovering the Homemade
Last year when gas prices doubled, I started making our own laundry detergent. The information is online and pretty easy to make. I also quit buying things like potato chips and pre-made cookies. Potato chips have become a luxury and appreciated on Super Bowl Sunday and other celebrations, and my 13 year old daughter loves baking cookies—something that her 20 and 19 year old sisters kind of missed out on because they were too easy to buy! We have rediscovered making Rice Crispy Treats and playing board games. We read to the kids now that I am not working a job.
My husband and I have never been big spenders because we have a huge family. I find that what used to be cheaper cuts of meat for dinner with bagged salad has become bread baked in a bread machine and soup, with cheaper cuts being the nice roast that I used to fix, with ICEBERG LETTUCE salad!
We have to make a garden this summer and it has to produce. There is still snow on the ground in my part of the world, but we have started a compost heap in dug-out snow in a corner of the garden where we throw egg shells and naked veggie scraps.
I am finally learning to doodle stitch and I have had a friend on Etsy make me "crazy quilt" pillow case covers to sew for my mom and mom-in-law for their birthdays, not to mention my siblings and siblings-in-law.
This isn't a bad thing—we just cut back. We appreciate what we need and have.
Jonathan Freeman says:
Go Organic!
Join your local community supported agriculture (CSA). One buys a share and every week a local farmer provides you with a bag of mainly organic fruits and vegetables. It may seem expensive up front. But always having a refrigerator full of produce keeps your meals simple and healthy. Plus you go to the store less often and that helps.
Deinya Mautz says:
Miscellaneous Household Tips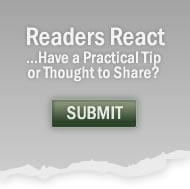 One web site written by a professional housecleaning expert cautioned reader to use less than the full amount of recommended laundry detergent, especially for front loading washers. As my husband and I share laundry tasks, I dilute the detergent and fabric softener to about half strength and then use the recommended measuring cup. Use pre-treatments full strength. Clothes come out just fine. Dilute shampoo and hair conditioner to at least half. Use all soap scraps, putting small pieces into a terry cloth bag made out of a washcloth. Use old towels and clothes for washable rags rather than paper towels. Measure a disposable cleaning pad for the Swifter or other cleaning instrument and cut additional ones out of rags rather than buying replacement pads, using a spray bottle for spot cleaning liquid.
Coupon Timing
Credit cards are CHEAPER than cash—if you pay them off every month and make sure you get a cash rewardIn our house we use coupons timed with sales and we regularly get cheap or free items. CVS, Rite Aid and Walgreens have websites that will help you plan your shopping trip. Hot Coupon world can help you synch up the coupons and the sales.
Kenneth Abrams says:
Use Credit Cards Wisely
Credit cards are CHEAPER than cash—if you pay them off every month and make sure you get a cash reward. Yes this requires financial maturity—you buy nothing with the card that you don't have the cash to buy. At the moment we receive 5% on gasoline and 2% on everything else—the same as just over a 2% raise in pay.
Pay off any balances you have as rapidly as you can then let the companies pay you to use their cards.
Joseph Cohen says:
0% APR Shuffle
When I was a college student I had a friend who had the good fortune of meeting his basheret (soulmate) while still in school. They were both very in love and they decided it was time to start a life together so they found an apartment, got married, moved in together and went on a Caribbean honeymoon.
Unfortunately, they couldn't afford the sudden influx of expenses while still in school, so their credit card balances shot way up. They are honorable people so they didn't just leave town and hope their bills wouldn't catch up with them. They didn't file for bankruptcy or threaten to not pay. How did they solve their problem?
Many cards feature a 0% interest rate on balance transfers for the first six months to a year. That means when you transfer your credit card balance to one of these cards, every dollar you pay the company goes directly to the money you owe instead of helping to cover interest. So my friend would apply to these cards every five months or so, transfer all his debt to the one card, and slowly but surely he paid off his debt (mostly when he graduated college).
A few words of caution: If your debt balances are too high, you may have trouble transferring everything you owe to one card. In addition, if you apply to multiple cards (or even one card), it may negatively affect your credit. This isn't a substitute for paying off your debt, it's just a way to pay it off quicker. Because of the credit crisis right now, it may not be as easy to get a new credit card so if you're denied don't be disappointed. Also, be sure to check that there are no annual fees, and no balance transfer charges that will actually increase your balance rather than helping you.
That said, doing the 0% APR Shuffle can be a useful tool in your war on debt. In these times of economic uncertainty, once you have established an emergency reserve, paying off debt is a great investment in your financial future. Not paying interest on your debt makes it that much easier.
Joseph Cohen is a law and business graduate student at the University of California, Los Angeles. For more advice on budgeting, getting out of debt, and thriving in any economy visit his new personal finance site.
Andrew Carew says:
Pennies and Dollars
Take care of the pennies and the dollars will take care of themselves. Always spend less than you have.
Home Budgets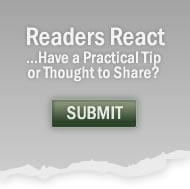 It was a hard lesson; making myself write out a budget each and every month, discuss it with my husband, and stick to it—but I am now doing it. It will take about 3 months for you to truly fine tune your monthly budget, once this time period passes it should take no more than 30 minutes of your time each and every month, to write up the budget and have a family meeting to discuss all included, be sure that everyone is on the same page. Of course the next month's budget must be completed before the beginning of the month.
Here are some hints:
1. Shelter, food, utilities are always paid first, regardless how many phone calls you are receiving from credit companies.
Pay your smallest debt off as quickly as you can2. Pay yourself next, build up a baby emergency fund of $1,000-$2,000 as quickly as you can. This was a toughie for me, but I did do it. Do not touch this money, eating out or a movie is not an emergency, neither is clothing, unless there is nothing in your closet to wear.
3. Pay your smallest debt off as quickly as you can, why? Even though the other credit cards may have a higher interest rate, or more nagging phone calls, keep paying the minimum payment on them, for now. Once you pay off one bill, regardless of how small, you will have the "atta-boy" feeling. Meaning you did it, you paid off a bill. Now take all of the money your were throwing at this bill and move it to the next lowest balance bill, pay it off, keep doing this; the "snowball" money effect does work, and feels wonderful. You will be debt free; even if it does take several years. Think of how you will scream to yourselves, I am debt free!
4. Shred all credit cards, all, no card left, not even one in the "just in case we have an emergency"—that is why you have your emergency fund. Cancel the accounts, you can do this even if you owe the company money. The representatives will do everything in their power in selling you this or that program, lower interest rate, etc, in order to keep the account open and alive. Don't buy into their story. This is your budget not theirs, close the accounts now. Myth: you need a credit score to buy something large such as a house. No you do not. You need a solid down payment and an agency that does not value an inflated FICO score. A good track record of paying all of your bills on time or early is far better than showing a score sheet filled with various debts.
5. Work your budget with the money you have to spend, net income, not gross income. If we all had the dollars of our gross, income things might look a bit rosier, or not, you might be tempted into spending even more hard earned dollars. Credit companies look at your gross income when lending you money. When was the last time you applied for a credit card or loan and were asked, how much do you take home each month? I suspect never. I never was asked such a question.
6. Look for various ways to increase you budget dollars, where can you cut spending, might be tough at first but you can do it. If the children are of age to participate, allow them to do so; you will be teaching them a valuable lesson concerning money. Can you have a garage sale on a Sunday? How about selling on E-bay some of the things that are collecting dust in the house? This can create income as well as reduce cleaning time. Great idea. What about a talent you may have—can it help create some needed cash flow? A second job may be necessary for the short term. Yes, I agree a second job does take away from family time, but so does high stress over financial problems. If the family is in stress mode all of the time it is not functioning well at all, and may very well lead to more spending to relieve the stress, temporarily.
This are just a few ideas that have worked for my family, I am open to other suggestions. Yes, I have fallen back into bad habits from time to time; this is why I have an accountability talk with myself each month, and if need be a close friend simply to shore up my goals and objectives.
Economical Functions
I know of one couple who got married with friends as photographersA friend and I were brainstorming some thrifty meals. We came up with meals where eggs are the main course. Also, salmon patties from canned salmon. I have seen people put chicken with rice or potatoes and other vegetables in a crock pot and leave for work. After work, the chicken had cooked together with the other foods and so the actual portion of chicken could be reduced.
A crock pot costs 2 cents an hour to operate so the electricity use is much less than a large oven.
I was speaking to some folks in Chicago that have found a way to tame function expenses. One such hall is the large dining room of a nursing home.
Apparently there are volunteers that help serve the meals at these simchas.
They rent centerpieces. With today's digital cameras, I know of one couple who got married with friends as photographers, saving them about 10 grand.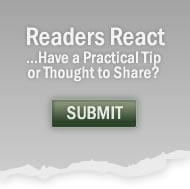 If a community wanted to, they could get together to help people make beautiful but affordable events.
Rob Ainbinder says:
Get Rid of Debt!
With the current economic situation we should look first to secure our house and our synagogue. Any bills which charge interest should be prioritized and paid first. Some prefer to pay off debt balances in order of interest charged. Others prefer to payoff debt balances in order of total balance.
Whatever your method... do it with haste! Second, look to save a reserve of cash in savings equal to several months' salary.
Shop for groceries where it makes the most sense in terms of price and quality. Many "store brands" of items are just as fit for your house as are those name brands.
Sandy Weil says:
Go Generic
To save money:
Buy generic OTC meds. Find the name brand product then compare the ingredients and doses of the ingredients with the store brand. I have found the best savings at Wal-Mart and supermarkets like Shop-Rite. You can save quite a bit. I have been satisfied with action of these products. Example Pepto-Bismol has the same ingredients as Shop-Rite's Pink Bismouth Also I have found saving with toiletries. Let's say a product like Listerine. The main ingredients include: eucalyptol, menthol, methyl salicylate and thymol. Shop-Rite and Wal-Mart have a product with the same ingredient and amounts at considerable savings.
Also the same can be true for many cleaning products.
I have stopped buying cups of coffee and soda from stores. I make it at home and bring it with me. I also brown bag as much as possible.
Financial Guide Books
Bake the bread and mend your clothesSpend $10-20 on a financial planning guide-book. They are filled with great tips on budgeting, revising and establishing cost-effective bank accounts, investments, mortgages, and insurance plans.
These books point out many areas where people can save money on many common expenses, but usually fail to realize the opportunities. For instance, I know someone who needed to buy an expensive medical device for work. After reading, "The Idiot's Guide to Financial Planning in your 20s and 30s" by Sarah Young Fisher and Susan Shelly, she was able to categorize this item as tax-deductible saving a significant amount of money.
These books are thorough yet simplified explanations of saving on bank accounts, insurance plans, and housing matters. It is a great way to learn about finances while cutting costs and retaining extra cash. Hope this helps.
Mary Frances Kenney says:
Roll Back the Clock
Hello Everybody,
Please go find the oldest people you know and ask them how to make food and household supplies like they did before you could only buy these things. Then delegate the chores to maintain production and upkeep of the home to feed and keep the whole family warm.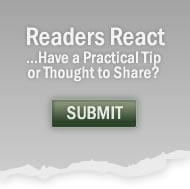 Bake the bread and mend your clothes. Grow a little garden so you should never be without. And, so, in doing this shall each family group grow closer to each other, to know the joy of living the day, loving the life and not lamenting the dollar.
And when each family gains an asset or talent for something that is good for quality of life – such as foods, clothes, shoes, mending, or maybe fixing stuff? – then maybe we could all trade services and all the people would survive, not cold, not hungry. We could be so busy living there would be no time to fight...
Penny Wiltz says:
Miscellaneous Tips
For the dishwasher... use vinegar in the auto-rinse device instead of the very expensive "blue" rinse.
The crock-pot is wonderful for making chicken soup/broth out of the carcass. Just put the remains of the cooked chicken in the crock-pot on low overnight. Very worry free.
Last, I no longer buy sponges for cleaning, I found on the internet directions for making knit cotton kitchen dishcloths. A friend gave me my 1st dishcloth and now I make them for my friends. They last and can be thrown in the wash with regular kitchen towels and table linen.