Two Minute Rabbi: Emor
A very short insight on the parshah.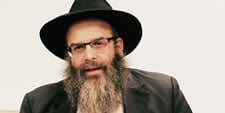 © Copyright, all rights reserved. If you enjoyed this article, we encourage you to distribute it further, provided that you comply with Chabad.org's
copyright policy
.
More in this section
You may also be interested in...
Do you count? Here is how.

The Zohar teaches that the commandment to count the Omer is an ascent into the Upper Worlds.