ב"ה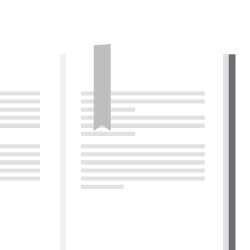 Text-based study enhances Torah study skills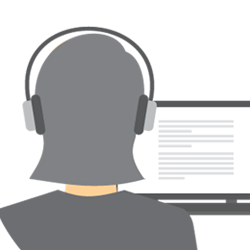 Developed specifically for online, interactive learning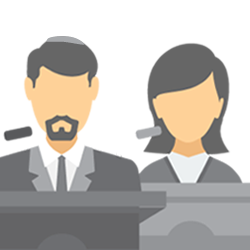 Taught by scholars with a personal interest in the subject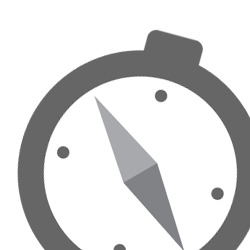 Engaging topics made relevant to real life issues
About the Course
A psychiatrist and a rabbi walk into a room… and embark on an insightful journey, exploring meaning and mental wellness through the lenses of Kabbalah's esoteric wisdom and psychology's modern views. Is the Torah's prescription for meaningful life compatible with that of the mental health field? In this course, you will discover the formula for creating a life of purpose and joy, along with practical tools for overcoming obstacles.
Course Syllabus
January 24, 2023
After creating Adam, G-d says, "It is not good for man to be alone," and He creates Eve as Adam's mate. Why are human relationships so crucial and also so difficult to navigate and maintain? Fusing the wisdom of Kabbalah with the practical language of modern psychology, we explore the Divine map for relationships and the two components that are necessary to make our relationships healthy, fulfilling, and lasting.
January 31, 2023
In a culture where levels of depression and anxiety are ever-rising, the hunt for happiness is constant, yet elusive. In this lesson, we discuss what happiness really is and why it is imperative that we pursue it. Discover why gratitude and meaning are the prescription for releasing the floodgates of joy into your life, and discuss Kabbalistic and psychological perspectives on how to make these a part of your life.
February 7, 2023
As flawed humans, it is inevitable that we will cause harm to others, inadvertently or otherwise. In this lesson, we explore the important distinction between the painful emotions of guilt and shame–why one is a helpful tool in improving ourselves while the other is misguided and debilitating. We discover Kabbalah's definition of true self-acceptance, why we all deserve it, and how it is the antidote to shame. With practical tools from psychology, we learn how to use guilt productively.
February 14, 2023
To live is to experience a range of emotions, from love and joy to disappointment and rage. While unpleasant emotions like anger and its counterparts are part and parcel of the human experience, how we move through these emotions makes all the difference in the effect that they will have on our lives and relationships. In this class we explore why the Torah likens rage to idol worship, the best way to respond when offended and how to channel anger productively without suppressing it.
Level: Intermediate

Length/Effort:

45 min/ Per week
Category: Health / Self Improvement
Institution: Chabad.org / Chabad of Greenwich
Cost:

(Suggested Donation

$40)

Donate Here

Registration Required
Meet the Instructor
Rabbi Menachem Feldman is author of a book summarizing the talks and essays of the Lubavitcher Rebbe published in the 39-volumes of "Likkutei Sichot"; and his Parsha articles are featured regularly on Chabad.org. Menachem and his wife, Chani, serve as adult education directors for Chabad of Greenwich, Connecticut.

Dr. John S. Tamerin, M.D. practices clinical psychiatry in Greenwich, Connecticut. He serves as a Clinical Associate Professor at the Weill/Cornell Medical College, where he has taught resident psychiatrists and medical students the skills of interviewing and psychotherapy for over thirty years. After graduation from Harvard College, Dr. Tamerin completed his medical education at NYU School of Medicine. He then trained in psychiatry at Yale and Mt. Sinai Medical Center. Following this, he spent 3 years doing clinical research at the NIMH National Center for the Prevention and Control of Alcoholism. He is a close friend of Rabbi Feldman and Chabad of Greenwich and enjoys studying Torah in his free time.
"

This was an amazing course and well done. I was hesitate at first about the ability to "connect" with the subject and and amazed how my life focus has changed after just 4 weeks. Thank you Rabbi Stein and Chabad.org Courses. Shabbat Shalom.

Joanne Y. - Israel

"

I loved everything about this course. It was obviously very well planned and delivered. The quality of your online course surpasses those which I have taken from university.

Terry T. - USA

"

My husband, my son and I listen to chabad.org and these courses are our school. We really thank you for this wonderful opportunity!

Celia R. - USA

"

The instructor did an excellent job! I really enjoyed this course. I think it's a topic that's relevant to everyone--each of us has a soul, after all. I am looking forward to future offerings!

Katy C - USA