ב"ה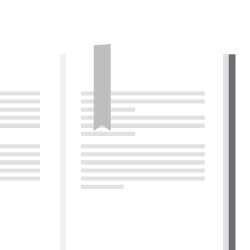 Text-based study enhances Torah study skills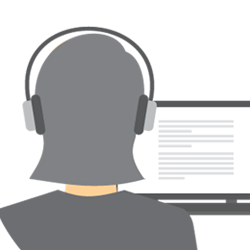 Developed specifically for online, interactive learning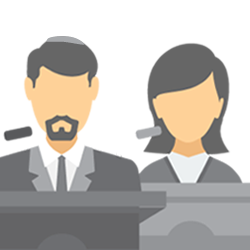 Taught by scholars with a personal interest in the subject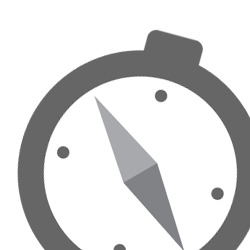 Engaging topics made relevant to real life issues
About the Course
The search for a meaningful and purposeful life is the great equalizer among people of all faiths, cultures, and backgrounds. We all want to believe that we're a part of something bigger; we want to feel that our existence means something. But what does it mean to live with purpose? And how can we reconcile personal hardship, sudden tragedy, and feelings of emptiness with living a life of belief, happiness, and meaning? In this course, we will uncover eight paths to purpose in the face of both ordinary and extraordinary circumstances.
Course Syllabus
April 30, 2020
In our first class, we lay the groundwork for the course ahead by asking some of life's most profound, most pressing questions. Why am I here? Why do bad things happen to good people? How do I find and fulfill my purpose? How can a perfect G-d expect perfection from imperfect people? We will discuss the true meaning of Tikkun Olam, and the four unique ways you, yes, you alone can make this world a better, more complete place.
May 7, 2020
In this class, we will take a closer look at the uniqueness of you, the reason the world exists, the act of creation, the big behind the scenes plan, the soul, and the importance of believing in divine providence. The first five paths to purpose will be revealed and explained clearly and practically. You'll come away understanding how you can see good in the challenges and tests of everyday life, accomplish great things, and fulfill the purpose(s) you've been tasked with.
May 14, 2020
How do we find purpose when we get punched in the gut? When life knocks us down, and it feels like the world is conspiring against us? How can a man falsely imprisoned find peace? What can we learn from a volcano and pear trees? Let's see as we discuss the 6th, and most challenging path to purpose. Grab your shovel because we're about to go deep.
May 21, 2020
The 7th and 8th routes to purpose are the most spiritual paths and the ones that are especially relevant to us, the Jewish people. We'll discuss the Torah and Mitzvot, the infinite, and finite, the power of speech, and how a simple blessing causes a butterfly effect of spiritual elevation in our physical realm. And finally, we'll break down the power of repentance in a way that will leave you astounded and ready to make your mark on this world.
Level: Intermediate

Length/Effort:

45 Min/Per Week
Category: Self Improvement
Institution: Chabad.org / Chabad Lubavitch of Long Island
Cost:

(Suggested Donation

$40)

Donate Here

Registration Required
Meet the Instructor
Rabbi Tuvia Teldon grew up in Staten Island, New York. He received his rabbinical ordination from the Central Chabad Rabbinical College in Brooklyn soon after marrying Chaya Leet, of Detroit, Michigan. They moved to Long Island in 1977 to establish the regional headquarters for the International Chabad-Lubavitch Movement and help build the Jewish community.

Rabbi Teldon now serves as the executive director for the 34 Chabad centers in Long Island, with a staff of 54 full-time rabbis and rebbetzins. He serves on a number of international committees for the worldwide Lubavitch Movement in Brooklyn. He also hosts a weekly interview show on Altice Cable throughout Long Island and is author of Eight Paths of Purpose.
"

This was an amazing course and well done. I was hesitate at first about the ability to "connect" with the subject and and amazed how my life focus has changed after just 4 weeks. Thank you Rabbi Stein and Chabad.org Courses. Shabbat Shalom.

Joanne Y. - Israel

"

I loved everything about this course. It was obviously very well planned and delivered. The quality of your online course surpasses those which I have taken from university.

Terry T. - USA

"

My husband, my son and I listen to chabad.org and these courses are our school. We really thank you for this wonderful opportunity!

Celia R. - USA

"

The instructor did an excellent job! I really enjoyed this course. I think it's a topic that's relevant to everyone--each of us has a soul, after all. I am looking forward to future offerings!

Katy C - USA