ב"ה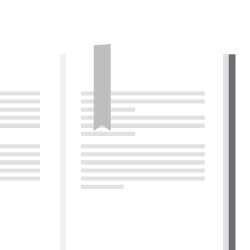 Text-based study enhances Torah study skills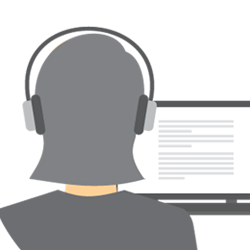 Developed specifically for online, interactive learning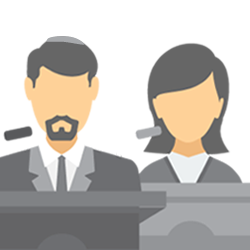 Taught by scholars with a personal interest in the subject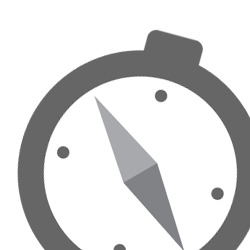 Engaging topics made relevant to real life issues
About the Course
Stress. Anxiety. Distraction. These are all maladies of twenty-first century life. But what if you could outwit them? For centuries, Chassidic teachings have held the answer: Simple, easy to remember meditations, designed to keep you living fully in the moment. In this four course series, you'll be taken through the basics of Jewish mindfulness. Each course contains a brief guided imagery meditation, followed by instruction on how to utilize it in your day-to-day life. Are you ready to get started?
Course Syllabus
Stress-Less Meditations, Lesson 1
What exactly is Jewish mindfulness? And more importantly, how can it be used to improve your life? In this first of our four-part series, we will introduce you to the basics of Jewish mindfulness and start you off with a meditation designed to help you tap into your deepest self.
Stress-Less Meditations, Lesson 2
You wake up in the morning, and for an instant, before the weight of daily life settles down upon you, you are free. Free of worry, free of stress or distraction. You are entirely present, at peace, and living in the moment But how do you hold onto that feeling throughout the rest of your day? Tune in to this week's lesson and find out.
Stress-Less Meditations, Lesson 3
What good is living in the moment, when you've got a deadline to meet? It's not enough to be at peace when you're on vacation - you've got to make that work for you when you're back at your desk, too. In this week's lesson, we cover our third guided imagery meditation, designed to help you stay anchored in the mire of day-to-day life.
Stress Less Lesson 4
How can we know what the future holds? Will tomorrow bring joy or pain? And how can we hold onto serenity, in a world of uncertainty? In this fourth and final lesson, you will be taken through a guided imagery meditation that will help you utilize living in the moment to create a future free of worry. How? Tune in and find out!
Level: Intermediate

Length/Effort:

25 - 40 Min per week
Category: Meditation/Mindfulness
Institution: Chabad.org
Cost:

(Suggested Donation

$40)

Donate Here

Registration Required
Meet the Instructor
Rabbi Adam Stein is the Chabad Rabbi servicing Stony Brook University, Long Island where he has been teaching and inspiring the students on campus for the last 19 years. He is a pioneer in the Chabad approach to "Living in the Moment" and has developed an effective alternative to Mindfulness based on the teachings of the Lubavitcher Rebbe. His online course at www.RedefineTime.com has gained wide acceptance and usage among the students on campus.
"

It was a very deep and profound teaching and extremely thought provoking.

C. Roth - NJ

"

The course gave me a deep insight into the topic and I now have a completely new understanding of the subject.

A. Giffen - Finland

"

It surpassed my expectations, and I am still in much thought about the subject matter. A good course will leave an everlasting mark on the student, and I have been thusly marked.

R. Cohen - PA

"

Informative, open to discussion and participation, thought-provoking, compels you to reassess your own stance in your daily life. Thank you for a delightful and stimulating course awesome presentation, handouts…

C. Berg - California