ב"ה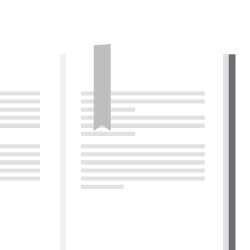 Text-based study enhances Torah study skills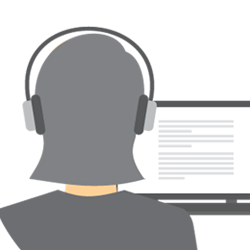 Developed specifically for online, interactive learning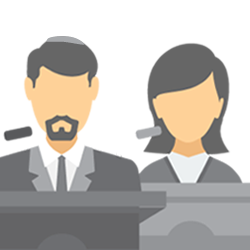 Taught by scholars with a personal interest in the subject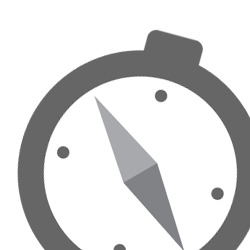 Engaging topics made relevant to real life issues
About the Course
Who hasn't heard of Avraham and Sarah? The founders of the Jewish people who together stood up to a world that chose to ignore the existence of a divine creator. But, how well do we know them, the two people that are responsible for our existence? How deeply have we studied their lives, challenges, and triumphs?
Did you know, that just knowing one's family history can raise self-esteem and help us cope with stress? When a person has a strong "intergenerational self", they understand that they are part of a larger picture, that they are a link in a chain of something greater, both spiritually and physically, and that gives them resilience and strength in the face of adversity.
In this course, we will delve into what made Abraham and Sarah so special as individuals, and into what made them so effective as leaders, lamplighters, and trailblazers. We will study the story of partners who connected the dots to create a picture of the world as it could and should be. You will find this class relevant, engaging, textually rich, and contemporary. Join as we connect with our past, in order to strengthen our future.
Course Syllabus

Imagine if at the age of 75, a voice from the sky instructs you to leave the comfort of your home and everything familiar to you. Would you just pack it all up and leave the land you have known all your life? Why does the Torah omit the incredible and inspiring stories that brought Abraham to this point in the first place? How does the simple act of traveling bring joy to G-d? How do our own desires, emotions, and thoughts hold us back from finding happiness? Let's find out together in class one.
How does one deal with challenges, curveballs, and seemingly negative events? How do we learn to value internal beauty as much as external beauty? How do we connect to the spiritual when we are surrounded by the physical? We need to look no further than Abraham and Sarah, as they overcame and triumphed together. Class two awaits.
Has laughing at the wrong time ever landed you in hot water? Sarah can relate. But why was Sarah singled out for laughing when Abraham laughed too. While we're on the topic, where does laughter come from, and why do Jews do so much of it? Can it be the secret to our success? Let us learn, and perhaps laugh a little, here in class three.
Why do bad things happen to good people? Why do we sometimes feel that G-d is testing us? How was Abraham able to agree to sacrifice his son after waiting to have him for so many years? Where does our nation get its capacity for self-sacrifice and perseverance? The answers await you here in class four.
Level: Intermediate

Length/Effort:

45 minutes / Per week
Category: Tanach/Bible
Institution: Chabad.org
Cost:

Free!

(Suggested Donation

$40)

Donate Here

Registration Required
Meet the Instructor
Mrs. Chana Slavaticki is passionate about Jewish education, and has been teaching high school and adult learners for nearly twenty years. She currently teaches Judaic studies at the Beth Tfiloh Dahan Community High School, and lectures at the Mercaz Dahan Center for Jewish Life and Learning and at various Chabad centers throughout the United States. Chana holds a Master's Degree in Education, and specializes in curriculum development. She lives with her husband and children in Baltimore, MD.
"

It was a very deep and profound teaching and extremely thought provoking.

C. Roth - NJ

"

The course gave me a deep insight into the topic and I now have a completely new understanding of the subject.

A. Giffen - Finland

"

It surpassed my expectations, and I am still in much thought about the subject matter. A good course will leave an everlasting mark on the student, and I have been thusly marked.

R. Cohen - PA

"

Informative, open to discussion and participation, thought-provoking, compels you to reassess your own stance in your daily life. Thank you for a delightful and stimulating course awesome presentation, handouts…

C. Berg - California