ב"ה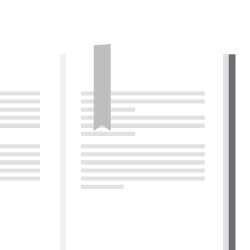 Text-based study enhances Torah study skills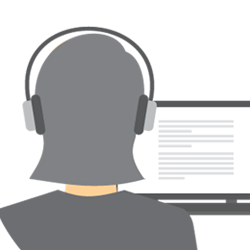 Developed specifically for online, interactive learning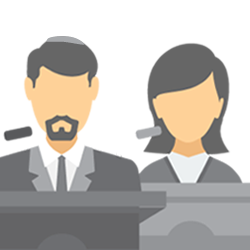 Taught by scholars with a personal interest in the subject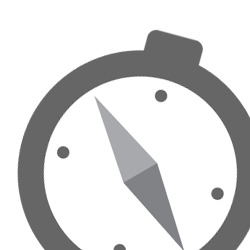 Engaging topics made relevant to real life issues
About the Course
Are you ready to retrain your mind to think healthy thoughts? Some thought patterns are so pervasive and so ingrained in our minds that we aren't even conscious of them. When these thought patterns are self-destructive and disempowering, they breed toxic emotions. The first step is to demystify these patterns by becoming more self-aware; then we can develop strategies for tackling the challenges they present. Each lesson in this course will focus on one key area, diving inward to examine the pattern of thought, and exploring strategies for untangling and transforming them.
Course Syllabus
December 25, 2019
The Kabbalistic and Chassidic masters did everything in their power to distance themselves from sadness. They know the secret that happiness is the engine that drives life. In this lesson, we explore some common things that tend to bring us down and what we can do to counteract these negative emotional forces.
January 1, 2020
Is guilt the sign of a healthy conscience or the inability to move forward? In this lesson, we differentiate between different forms of guilt, both constructive and destructive. We will learn how to recognize when judging ourselves is just a cynical ploy of the evil inclination.
January 8, 2020
Successful people—from Michael Jordan to Steve Jobs—have spoken about accepting the role of failure in the journey towards success. So why are we always so anxious about failures, whether perceived or real? What role does our faith play in our attitude towards life? In this lesson, we will examine how trust in a Higher Power as the guiding force in our lives is the ultimate antidote for anxiety.
January 15, 2020
It's easier to point a finger than to look inward. The human tendency to judge others is both superficial and dishonest, as it is often a projection of our own inner negativity. In this lesson, we explore methods of challenging our inner cynic and feelings of superiority, learning to keep the ego in check, respect other people's journeys and focus on our own growth.
Level: Intermediate

Length/Effort:

4 weeks / 45 minutes per week
Category: Philosophy/Psychology
Institution: Chabad.org
Cost:

FREE

(Suggested Donation

$40)

Donate Here

Registration Required
Meet the Instructor
Rochel Holzkenner is a mother of four children and the co-director of Chabad of Las Olas, Florida, serving the community of young professionals. She is a high-school teacher and a freelance writer—and a frequent contributor to Chabad.org. She lectures extensively on topics of Kabbalah and feminism, and their application to everyday life.
"

This course went well beyond the time spent with Rabbi on line. It followed me throughout the week and will guide my thoughts well into the days to come.

P. Rogers - NY

"

The course was designed really well, had excellent scholarship and explored the topic in satisfying depth. And, it was very, very thought-provoking.

F Gold - Germany

"

It surpassed my expectations, and I am still in much thought about the subject matter. A good course will leave an everlasting mark on the student, and I have been thusly marked.

R. Cohen - PA

"

Informative, open to discussion and participation, thought-provoking, compels you to reassess your own stance in your daily life. Thank you for a delightful and stimulating course awesome presentation, handouts…

C. Berg - California