Two Minute Rabbi: Beshalach
A very short message on the parshah.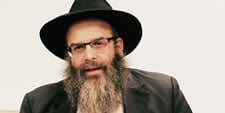 © Copyright, all rights reserved. If you enjoyed this article, we encourage you to distribute it further, provided that you comply with Chabad.org's
copyright policy
.
You may also be interested in...
A Taste of Text—Beshalach
You Are the Greatest Miracle!
Parshah Power - Beshalach