ב"ה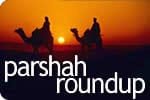 A quick family-oriented summary of the events in this week's Parshah. Kids, read it online to get a picture of all the exciting going-ons in this week's Parshah. Parents, print it out to share at the Shabbat table.
Behar Parshah Report
Jono learns a lesson about being humble when he has to dress up in a very cute little mountain costume and sing an adorable little song. Oh, and no monologues this week.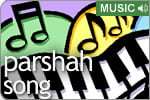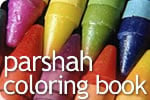 A Parshah Coloring Book, with drawings illustrating the events in each parshah, to print out and color
Here's a fun treat for this week's Torah portion!