ב"ה
Parshat Tetzaveh for Kids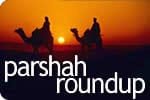 A quick family-oriented summary of the events in this week's Parshah. Kids, read it online to get a picture of all the exciting going-ons in this week's parshah. Parents, print it out to share at the Shabbat table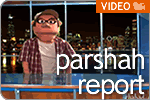 Tetzaveh Parshah Report
Find out why Jono is trying to get persecuted in this week's Parshah Report.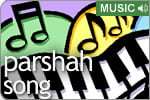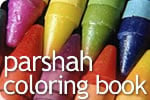 A Parshah Coloring Book, with drawings illustrating the events in each parshah, to print out and color
This week: The ride is long and the rain gloomy. How are Danny and Miriam going to pass the time?