ב"ה
Parshat Vayakhel for Kids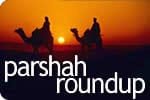 A quick family-oriented summary of the events in this week's Parshah. Kids, read it online to get a picture of all the exciting going-ons in this week's parshah. Parents, print it out to share at the Shabbat table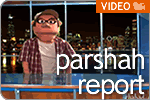 Vayakhel-Pekudei Parshah Report
Jono reports live on location in front of a backdrop of Antarctica to demonstrate the need to take our Judaism with us everywhere. And Gefilte Fish wears a bow tie. Just watch the video...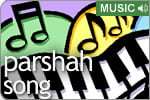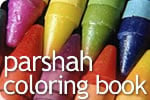 A Parshah Coloring Book, with drawings illustrating the events in each parshah, to print out and color
Make a food craft of sweet Shabbat Candles for a tasty dessert.