ב"ה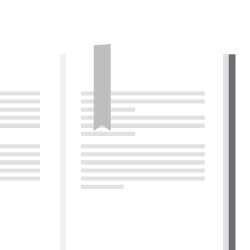 Text-based study enhances Torah study skills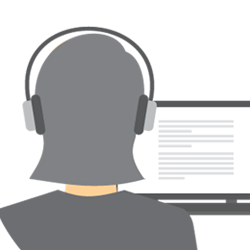 Developed specifically for online, interactive learning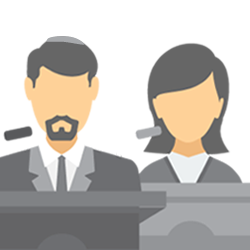 Taught by scholars with a personal interest in the subject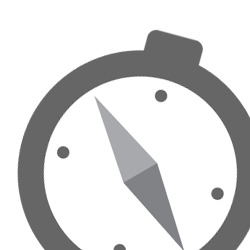 Engaging topics made relevant to real life issues
About the Course
The Shema is perhaps the best-known Jewish prayer. The last words of millions of Jews as they were massacred at the hands of the Greeks, burned at the stake in Spain and gassed in German extermination camps. We say it every morning and every night.
But why? What is it about these words that encapsulates the core of Jewish belief?
Does G-d leave things up to fate, or does He really micromanage every aspect of existence? Why did G-d create the world? What purpose does it serve Him? What is our purpose?
In this course you will learn answers to these burning questions. Gain a deeper appreciation for G-d, the world around you, and your place in it all.
What You'll Learn:
How to have a relationship with G-d
How to maintain motivation in fulfilling our purpose
Why G-d cares about our world
Why G-d is constantly involved in the world
The deeper meaning of the Shema
Course Syllabus
In this class you will study the Chassidic elucidation of the grammatical choice of the word echad ("one") in the Shema, in contrast to yachid ("singular"), and the significant implication of this to G‑d's relationship with creation.
You will learn what really happened at Sinai when G‑d came down on a mountaintop. What was the reality of our ancestors at that time? In what way is it different from what we experience today? What does G‑d need us for anyway? See how all this is packed into the single word of echad.
You will examine the notion of "constant recreation," whereby G‑d creates the universe from nothing every moment. To understand this, you will learn the key difference between human creation and divine creation.
Based on what you've learned, you will now answer the question of how anything can exist in the face of an infinite G‑d.
Level: Intermediate

Length/Effort:

4 weeks / 45 minutes per week
Category: Kabbalah/Chassidut
Institution: Chabad.org
Cost:

FREE

(Suggested Donation

$40)

Donate Here

Registration Required
Meet the Instructor
Rabbi Yechezkel Kornfeld received his rabbinic ordination from the Central Yeshiva Tomchei Tmimim Lubavitch in Brooklyn, N.Y. He was profoundly influenced by the legendary chassidic teacher, Rabbi Shlomo Chaim Kesselman of Kfar Chabad, Israel. He also studied in the Rabbi Isaac Elchanan Theological Seminary (RIETS), the theological department of Yeshiva University (YU).

Rabbi Kornfeld currently lives with his wife Devorah in Mercer Island, Wash. An affiliate Shliach of Chabad Lubavitch of the Pacific Northwest since 1975 and a member of the Rabbinic Council of Seattle, he has served as rabbi of Shevet Achim Congregation of Mercer Island, WA since 2003.
"

This course went well beyond the time spent with Rabbi on line. It followed me throughout the week and will guide my thoughts well into the days to come.

P. Rogers - NY

"

The course was designed really well, had excellent scholarship and explored the topic in satisfying depth. And, it was very, very thought-provoking.

F Gold - Germany

"

It surpassed my expectations, and I am still in much thought about the subject matter. A good course will leave an everlasting mark on the student, and I have been thusly marked.

R. Cohen - PA

"

Informative, open to discussion and participation, thought-provoking, compels you to reassess your own stance in your daily life. Thank you for a delightful and stimulating course awesome presentation, handouts…

C. Berg - California