ב"ה
Parshat Chayei Sarah for Kids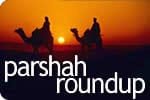 Chayei Sarah - The Life of Sarah
A family-oriented summary of the events in this week's Parshah. Kids, read it online to get a picture of all the exciting going-ons in this week's parshah. Parents, print it out to share with the whole family at the Shabbat table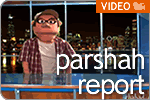 Chayei Sarah Parshah Report
Did Abraham and Sarah live on the Lower East Side down the street from Jono's favorite Pizza Stand? Find out in this exciting episode of the Parshah Report!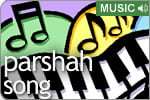 Have fun listening and singing along with these original songs as you learn about the Parshah of the week
A fun and easy game to test your knowledge of the Parshah. Read the Parshah Roundup first so you're sure to know the answers, then play the game online and print it out to share with your family and friends. A great round-the-table review, too!