ב"ה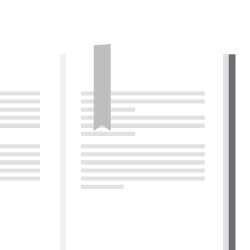 Text-based study enhances Torah study skills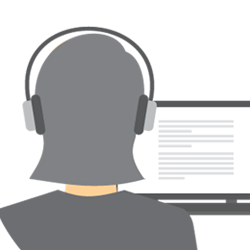 Developed specifically for online, interactive learning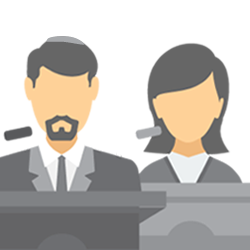 Taught by scholars with a personal interest in the subject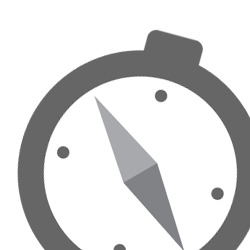 Engaging topics made relevant to real life issues
About the Course
We forge many relationships throughout the course of our lives, but only one is featured in the ten commandments: The mitzvah to honor one's parents. From the moment we're born to the day that we die, there is no bond that is closer, deeper, or more complex than the parent-child relationship. In this course we will explore the Torah's perspective on that bond, and the obligations that come along with it.
Course Syllabus

Why is it such a big deal if we respect our parents or not? And how come there's no commandment not to 'love' our parents too? Find out in this first installment of R-E-S-P-E-C-T.
What is the difference between respect and fear? In this week's course we cover the basics of what it means to honor those who gave us life.
How far do our familial obligations go? Do we need to go into debt for our parents? And what if a parent harms their child? In this week's class, we touch on the limits of the mitzvah to honor one's parents.
Step-parents, grandparents, in-laws, and more. In our final class, we discuss all of the other parental relationships in our lives. Do the same rules apply to them? Find out.
Level: Intermediate

Length/Effort:

45 Min/Per Week
Category: Halacha/Jewish Law
Institution: Chabad.org/Tri-Valley Chabad
Cost:

(Suggested Donation

40)

Donate Here

Registration Required
Meet the Instructor
Rabbi Raleigh Resnick completed his studies at the Rabbinical College of America and was ordained by former Chief Rabbi of Israel, Rabbi Mordechai Eliyahu, OBM. He received his Jewish law degree from the Sydney Rabbinic Court.

Rabbi Resnick currently serves as the spiritual leader of Chabad of the Tri-Valley, in Northern California.
"

This was an amazing course and well done. I was hesitate at first about the ability to "connect" with the subject and and amazed how my life focus has changed after just 4 weeks. Thank you Rabbi Stein and Chabad.org Courses. Shabbat Shalom.

Joanne Y. - Israel

"

I loved everything about this course. It was obviously very well planned and delivered. The quality of your online course surpasses those which I have taken from university.

Terry T. - USA

"

My husband, my son and I listen to chabad.org and these courses are our school. We really thank you for this wonderful opportunity!

Celia R. - USA

"

The instructor did an excellent job! I really enjoyed this course. I think it's a topic that's relevant to everyone--each of us has a soul, after all. I am looking forward to future offerings!

Katy C - USA