ב"ה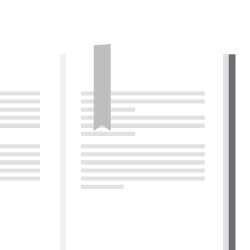 Text-based study enhances Torah study skills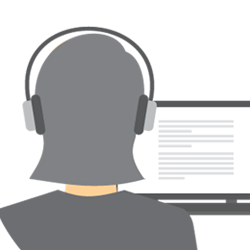 Developed specifically for online, interactive learning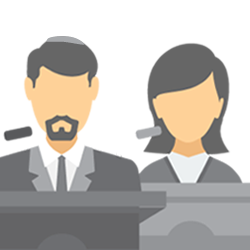 Taught by scholars with a personal interest in the subject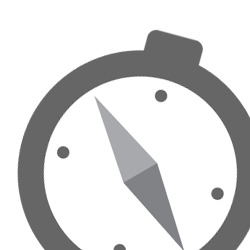 Engaging topics made relevant to real life issues
About the Course
The Lubavitcher Rebbe is known for many things: his leadership of the Chabad movement, his love for every Jew, and his army of emissaries, which can be found in nearly every country around the globe. But within all of those activities there runs a single, unifying thread: a singular devotion to - and unique understanding of - the Torah. Join us on this four-week course as we glimpse some of the Rebbe's unique insights into the Five Books of Moses, the Talmud, and Jewish Law. Together we will come to better appreciate the deep and relevant truths that they contain, and how they shaped a movement that has changed the world.
Course Syllabus
Hillel and Shammai were two great sages of the Talmudic era, known for their opposing views on nearly every issue under the sun. From the proper way to dance before a bride to how best to set a table, we will study the views of these incredible figures through the lens of the Lubavitcher Rebbe. What unifying principles will we uncover? Find out in this first installment of the Rebbe's Teachings!
Go to any synagogue in the world and you will find numerous copies of the Five Books of Moses. Beneath the primary text on every page, there lies a subscript penned in an unfamiliar alphabet. This is Rashi - the greatest Torah commentary of all time. What novel insights could be made into this timeless text? Join us for this second installment of the Rebbe's Teachings!
Which came first? The ring or the betrothal? In this third installment of the Rebbe's Teachings, we will be taking a deep-dive into the nitty gritty of Jewish legal code. From how to order marriage rites through the legalities of divorce, we will explore the way that these little details teach us lessons for life. Join us as we study Jewish Law with the Rebbe!
The Chassidic masters were revolutionaries of their time. Breathing new life into a world that was still reeling from the pogroms and expulsions of the middle ages, they set Jewish thought on a new course. In this last installment of the Rebbe's Teachings, we will get a glimpse of the Rebbe's approach to studying Chassidic philosophy. You won't want to miss out!
Level: Intermediate

Length/Effort:

45 Min/Per Week
Category: Talmud/Rashi/Halacha/Chassidut
Institution: Chabad.org - Chabad of Greenwich
Cost:

(Suggested Donation

$40)

Donate Here

Registration Required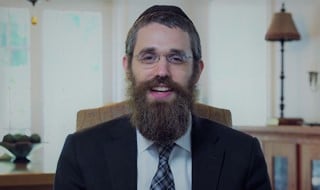 Meet the Instructor
Rabbi Menachem Feldman is author of a book summarizing the talks and essays of the Lubavitcher Rebbe published in the 39-volumes of "Likkutei Sichot"; and his Parsha articles are featured regularly on Chabad.org. Menachem and his wife, Chani, serve as adult education directors for Chabad of Greenwich, Connecticut, under the leadership of Rabbi Yossi and Maryashie Deren.
"

This was an amazing course and well done. I was hesitate at first about the ability to "connect" with the subject and and amazed how my life focus has changed after just 4 weeks. Thank you Rabbi Stein and Chabad.org Courses. Shabbat Shalom.

Joanne Y. - Israel

"

I loved everything about this course. It was obviously very well planned and delivered. The quality of your online course surpasses those which I have taken from university.

Terry T. - USA

"

My husband, my son and I listen to chabad.org and these courses are our school. We really thank you for this wonderful opportunity!

Celia R. - USA

"

The instructor did an excellent job! I really enjoyed this course. I think it's a topic that's relevant to everyone--each of us has a soul, after all. I am looking forward to future offerings!

Katy C - USA